Arindam Chatterjee has been one of the most promising artists from Kolkata in India. A graduate from the Government College of Art and Craft in Kolkata, Arindam got his professional Diploma in the same domain from Kala Bhavna, a part of Viswa Bharati University in Santiniketan. In recent years, Arindam Chatterjee has acclaimed global popularity due to his exceptional work as a professional painter. His work displayed in popular art exhibitions and Contemporary art galleries has brought him recognition from far and wide.
Messages That Arindam Chatterjee's Paintings Convey: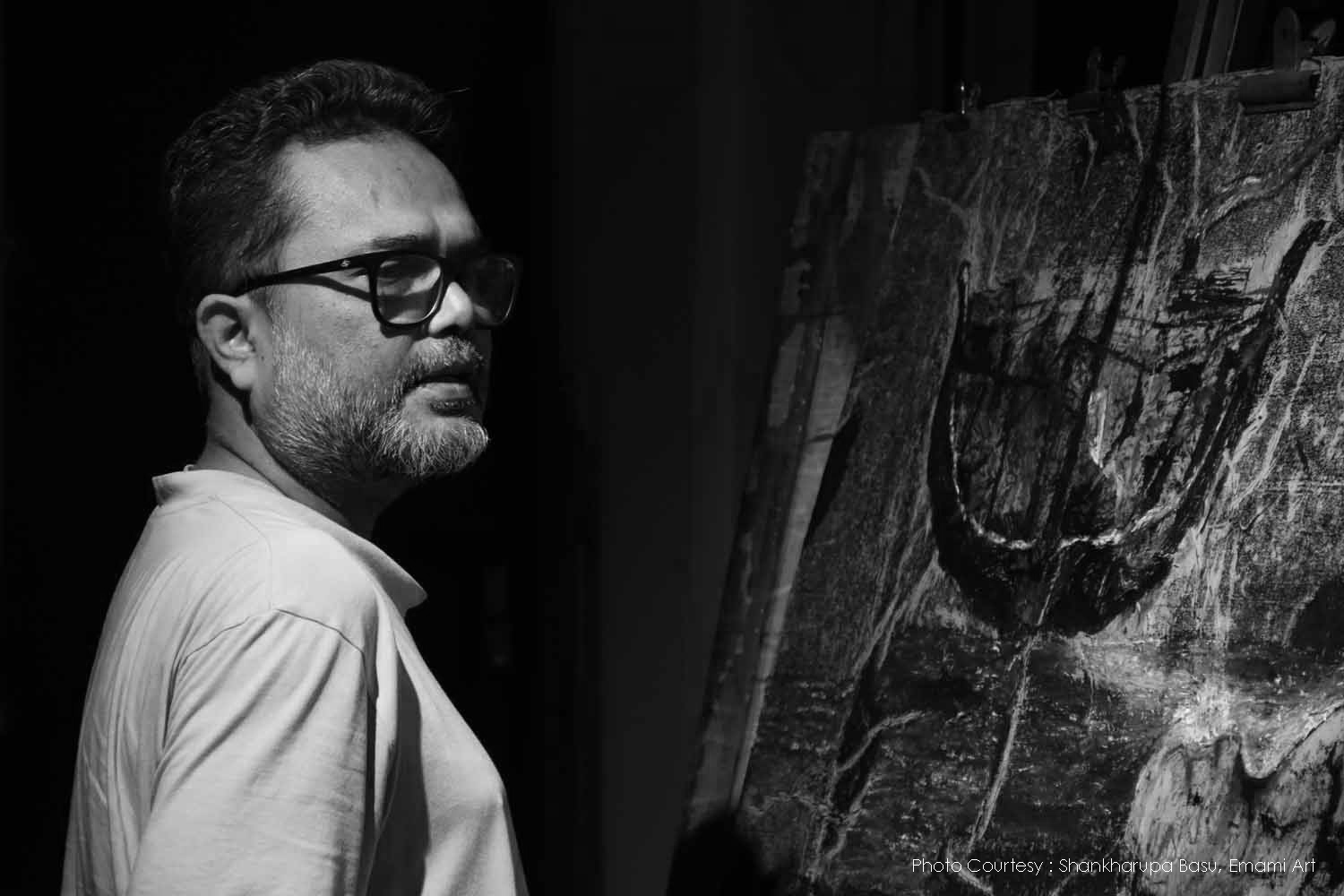 The mastery of Arindam in various forms of painting conveys some significant messages that make them highly appreciable. The painter depicts his imaginative capacity in the most creative manner to shape the ideas in his paintings. You would need to develop an artist's eyes to understand and appreciate his work.
Some of the prominent ideas Of Arindam's paintings:
Human Nature and Its Depiction:
Many of Arindam's works depict human life and his destiny in them. The creative bent in the painter's mind is a basic factor that allows him to think differently and show the impact with the help of drawings and colors. Trust the fact that the painter is successful in depicting and conveying his messages in the most effective manner. Many of his paintings in the Art Exhibition in Kolkata have gathered a huge amount of appreciation from the viewers.
The Essence Of Solitariness:
In recent years, Arindam Chatterjee has worked painting a large number of pictures that show the theme of human sufferings that often result in solitude. While showing the idea of fundamental wounds of human nature and body, Arindam Chatterjee relates the idea to solitude. The artist is largely influenced by Somnath Hore, a legendary Bengali printmaker and sculptor. The themes related to solitude can be a by-product of his association with the sculptor. One can even find some influence of Hore's creation of Bengal's Famine of 1943 and the Tebhaga Movement in Chatterjee's painting.
Philosophical Ideas:
Many renowned art critics cannot restrict themselves from praising Arindam Chatterjee for the philosophical ideas for his popular modern paintings. These critics believe that the impression of Somnath Hore is a possible background of his paintings in recent years. Trust the market that shows that the paintings on this idea are in great demand among the lovers of modern art. Some of the popular works of Arindam are the torchbearers of contemporary Indian art.
The contribution of Arindam Chatterjee has been accepted and appreciated by art lovers in India and abroad. His private works also have some masterpieces.